A VisionLINE Electric Fireplace is the definitive element that characterises your interior décor. With an easy to use remote and touch panel controls, enjoy dancing flames instantly.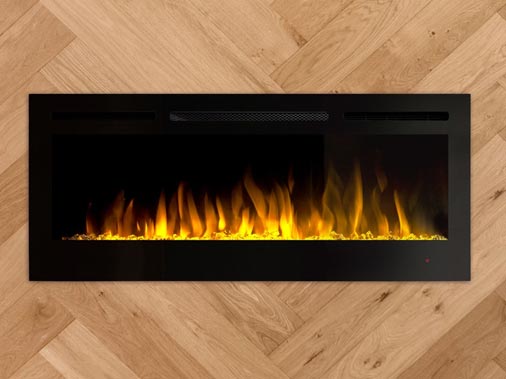 The Landscape FullView 2 Series built-in electric fireplace is the first of its kind creating a perfect substitute for a linear gas fireplace. This unique frameless design allows for edge to edge flame presentation as well as unlimited surround capabilities. Available in 5 different lengths for any application as well as 2 customizable flame bed options for different fit and finishes. A 2 stage heater is also included for supplemental heat up to 42 square meters.
The Ambiance CLX2 series is the most innovative modern electric fireplace on the market. Inspired by the original Wall Mount Line, the CLX2 is the next generation of modern electric fireplaces. With the same realistic flame pattern technology but packed with numerous features including recessed or wall mount installation, realistic LED flame technology, high tech touch screen controls, and customizable media. With an array of five sizes (1043mm / 1524mm / 2032mm / 2540mm / 3658mm) adding this beautiful and functional fireplace to your home, business, or restaurant has never been easier.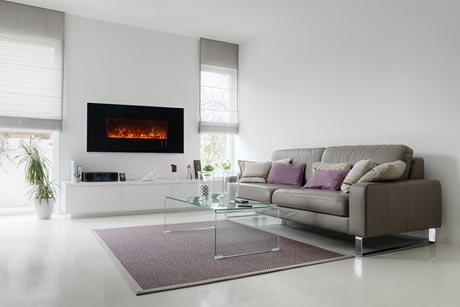 Atlantic F129 – Europe's finest range of programmable 24 hour/7 day panel heaters incorporating the newest energy saving innovations and design. The F129 Panel Heater provides flexibility and options like no other with four models ranging from 1000W to 2400W.
Rinnai – Slimline and stylishly minimalist, our electric panel heaters provide instant warmth at the touch of a button. Available in three model sizes, they're suitable for any part of the home including bedrooms, lounge rooms and even bathrooms. Available with wall mounting brackets and castor wheels.