We supply and install the best gas heating for Tasmania
When the temperature drops, it's time to call Energypoint. Our range of gas space heaters, gas log fires and gas ducted systems are perfect for Tasmania. Energypoint is a Tas Gas Preferred supplier and we offer the best gas heaters for Tasmania.
Jetmaster, Rinnai, Brivis & Horizon have all been proven to perform in cold climates, and you don't need us to tell you the North-West of Tasmania can be bitterly cold.
We have a range of natural gas and LPG solutions for the entire North-West coast. From Wynyard to Port Sorell; Shearwater to Burnie; Penguin to Latrobe; and Ulverstone to Devonport, Energypoint will keep you warm this winter.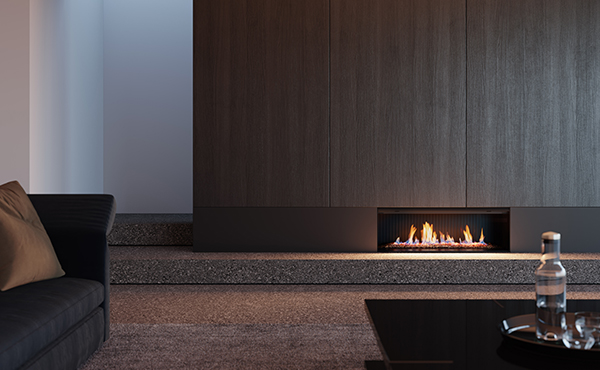 Ducted Gas Heating Systems
Brivis Ducted Gas Heating comprises a heating unit connected to a series of outlets via a system of ducts. The outlets & ducts are strategically placed throughout your home, either in the floor or ceiling. The position of the heating unit depends on your house.
The ducts which connect the outlets to the heating unit are neatly tucked away out of sight. A wall controller lets you set up your temperature for the whole home or even down to a single room.
There's nothing like the warmth and inviting ambience of a gas fireplace, offering the look of a wood fire with a stylish, easy-to-use appeal. The feature-packed range is limited only by your imagination, while the variety of fascias and finishes cover contemporary to traditional looks.
Heat & Glo has established itself as the market leader in gas fireplaces in Australia. Featuring balanced flue technology, which was invented by Heat & Glo – and is now the industry standard. Balanced flue technology has revolutionised gas fireplaces, making them safe, convenient and efficient. The Heat & Glo range also features the IntelliFire PLUS™ ignition system which provides increased efficiency and fuel savings… plus ease of operation with the multi-function remote control. Heat & Glo leads the way in fireplace technology and design.
A Jetmaster gas burner offers the ambience of a solid fuel fire without the fuss and hassle of a wood burning fire. These fires are clean cut and contemporary yet still produce efficient warmth.
Open gas fires offer the ambience of radiant and convected heat, as well as the extra boost of fan-forced heat, which is perfect to warm up any room in your home. Available in a range of gas logs, coal or pebble fires, these decorative gas fires are an instant attraction in your home.
Mezzo Flame Heaters
The elegant new landscape Mezzo from Heat &Glo boasts a distinctive, clean, modern design with a minimalistic surround. Every corner, every edge and every element of the Mezzo is all about perfection.
Flames, lights, reflections and warmth combine to stimulate the senses. Flames spread across an illuminated bed of crushed glass and the black glass interior adds depth and intensity to the fire.
Clear LED Lighting Technology for a high contrast, brilliant lighting effect to accentuate the flames.
Direct Vent Technology which removes 100% of combustion exhaust and odour – maintaining clean, safe indoor quality.
Features:
Available in 3 sizes – 1000, 1300, 1300 double sided and 1600
Crushed glass media with either log or pebble options
INTELLIFIRE PLUS Ignition System, Heat &Glo's advanced intermittent pilot system for optimal heat and energy efficiency
Horizon Fireplaces
Horizon open feature fireplaces – With high gas input the flame and radiant heat along with our heat zone kit ensure the Horizon range deliver visually and powerfully as a heater.
With a minimum energy efficiency rating of 4.8 Stars, our range of Energysaver® heaters outperform almost all other forms of heating. Sending out warm, clean air, they create zero emissions, which is ideal for those susceptible to allergies or respiratory problems. This is achieved by the Energysaver's power flue system, which expels the combustion products outside leaving the air inside fresh and healthy. What's more, all Energysaver heaters come with a humidifier tray. By adding water to the tray, the humidity in the room rises making it feel warmer and more comfortable.