Heat Pump hot water for Tasmania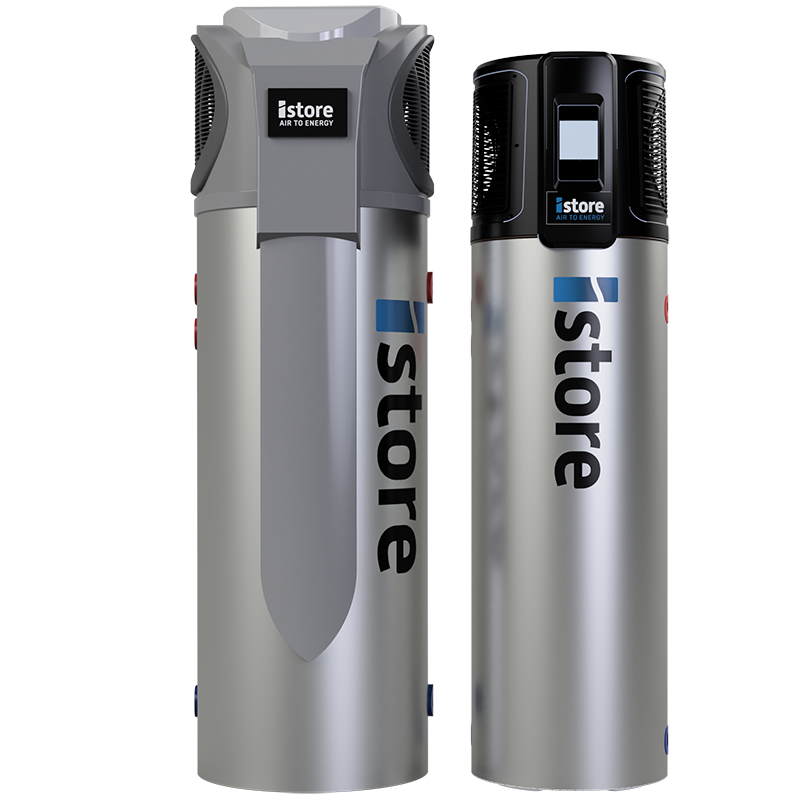 iStore unique selling points (USPs):
Increase your home's energy efficiency rating
Increase the value of your property
Receive STCs (Small-scale Technology Certificates)
Access federal & state government incentives
Generate hot water energy all year round
Make the most of your solar PV system by offsetting any excess power to the iStore
Most cost-effective energy storage solution on the market
4 economical operating modes for all situations (including hybrid and vacation modes)
Optimal design with external wrap around heating coil for maximum thermal energy transfer
Easy and quick to install
Low consumption (3-4 kWh cycle in average)
400% green energy conversion (store 4 kW of heat energy for every 1 kW of power consumed)
Money & energy savings:

Reduce your electricity bills
Reduce your water heating costs by up to 70%
Reduce your water consumption by ⅔
Reduce your CO₂ emissions by 4 tonnes
Reclaim energy CO2 Heat Pump
The Reclaim energy CO2 Heat Pump consists of a heat pump (compressor) and a storage tank (stainless steel or glass lined). The system's heat exchange collects heat from the air surrounding the unit to use as energy for the refrigerant which is ozone friendly CO2. The unit can supply in excess of five units of heat energy from ambient air for every unit of electricity it consumes meaning that the cost of energy used to produce hot water is minimised. Our Reclaim energy CO2 Heat pump has excellent cold weather performance characteristics therefore there is no need for a boosting element to supplement heating for your unit. Our smart controller ensures that the Reclaim energy CO2 heat pump provides you, the householder with a highly efficient, low operating cost hot water solution. Combining the system with PV only enhances a householders reduction in energy consumption and costs. Our interactive controls and monitoring allows you the customer to take control over your energy generation and management for all your hot water needs.